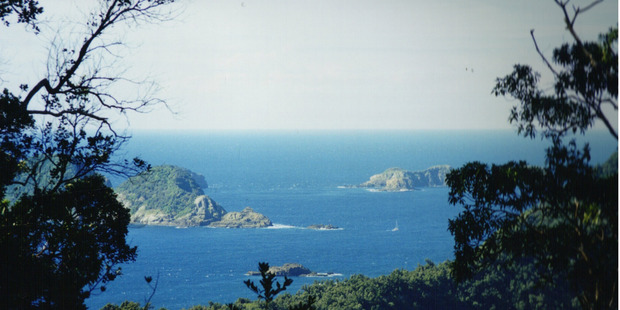 A New Zealand fisheries operation on the high seas has resulted in two Chinese vessels being reported for alleged illegal fishing near the Kermadecs.
The two vessels were allegedly caught illegally fishing just outside New Zealand's Exclusive Economic Zone near the Kermadec Islands which is soon to become a major marine sanctuary.
Neither had permits to fish in the area and one of the vessels was also allegedly catching Southern Bluefin Tuna, although no Chinese-flagged vessels are permitted to do so.
New Zealand authorities have reported it to China to investigate because it was outside New Zealand waters.
The Southern Bluefin Tuna are controlled by the Commission of the Conservation of Southern Bluefin Tuna which China is not a party to and none of its vessels can legally catch the fish.
A spokeswoman for the Ministry of Primary Industries would not say which countries were involved because it could undermine the investigations. In total 37 vessels flagged to six different countries were boarded during the patrol.
"All countries involved have assured the New Zealand authorities that investigations are being carried out and will report back to us and the WCPFC as soon as they are completed."
The countries in question were required by international law to investigate and apply sanctions if required.
New Zealand authorities only have jurisdiction to investigate illegal fishing within New Zealand's waters, but it can take further action if it is unhappy with any sanctions by the country to which a vessel is flagged.
The serious violations were also reported to the Western Central Pacific Fisheries Commission, which has oversight of the area in question. Neither of the vessels had licenses to fish there.
The boats were caught during Operation Zodiac, a joint Royal NZ Navy and Ministry of Primary Industries annual operation on the high seas north of New Zealand.
Labour MP Rino Tirikatene said New Zealand should ensure China took the necessary sanctions.
"We need to apply pressure on China to blacklist their own boats that fishing on the high seas."
New Zealand and China had cooperated in illegal fishing in other areas, including the Southern Ocean where China recently seized a catch of toothfish from a vessel.
However, it comes at a tense time for Chinese and New Zealand trade relations after reports China had threatened trade reprisals over a complaint about dumping of Chinese steel in New Zealand.
Those reports have been dismissed as "unsubstantiated rumours" by the Government but Zespri has confirmed it was one of the companies approached by Chinese industry figures.
China announced last week it was toughening up checks on kiwifruit exports after detecting a fungus on some New Zealand kiwifruit.
from: http://www.nzherald.co.nz/nz/news/article.cfm?c_id=1&objectid=11687456&ref=rss