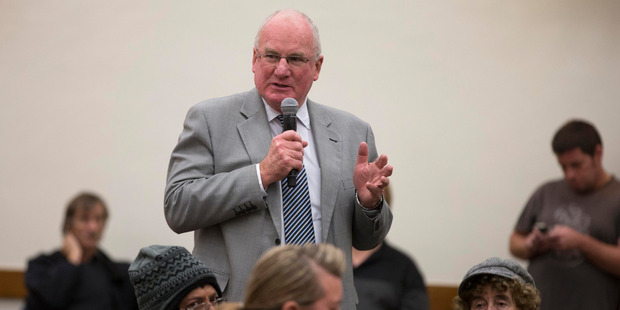 George Wood is the latest Auckland councillor to announce he is stepping down at October's local body elections.
Wood, who turns 70 tomorrow, told the Herald he wanted to focus on North Shore issues and is standing for a seat on the Devonport-Takapuna Local Board.
Councillors Arthur Anae and Cameron Brewer are also stepping down. Brewer has moved from his Orakei ward to Riverhead and is standing for a seat on the Rodney Local Board.
Anae, aged 70, said he had really enjoyed his two terms on council but become "frustrated during the journey".
The Manukau councillor was a National MP from 1996-2002 and Manukau City councillor from 2004-2010.
Wood said his decision was not linked to the new Auckland Future centre-right ticket standing two candidates against him for the two North Shore ward seats.
Auckland Future has selected Fay Freeman and Danielle Grant to contest North Shore.
Wood, North Shore Mayor from 1998 to 2007, said he was "changing tack" to concentrate on local issues, including an additional harbour crossing, huge residential growth forecast for Takapuna and the upgrade of Lake Rd, which was stripped of $52 million in the last long-term council budget.
Meanwhile, Olympian Sir John Walker has confirmed to the Herald he is seeking a third term as a Manurewa-Papakura councillor.
In July last year, Walker stepped down from chairing the council's audit and risk committee for medical reasons.
The 64-year-old, who was diagnosed with Parkinsons disease in the early 1990s, said at the time his health had not deteriorated , but the medication he was on was a "bit hit and miss".
Walker has been less active in this term of council, had difficulty walking and trouble speaking.
from: http://www.nzherald.co.nz/nz/news/article.cfm?c_id=1&objectid=11687246&ref=rss